The following are the solo albums I have released to date.
---
Pencarrow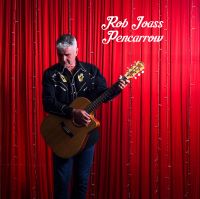 Released 2019
Black and White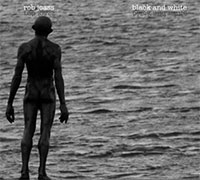 Released 2014
"I've always loved this sculpture. I think Max Patte has captured something of what it takes to not just live in this town, but how it is possible to face down to whatever life throws at you. Solace In The Wind is a pretty good metaphor for many of the situations explored in Black and White."
"I called it Black and White because I set out to keep the arrangements relatively minimal. Relative to my usual love of layering sounds, that is. I've always been a big fan of lots of harmony and adding textures to arrangements, but in the last couple of years I have been playing solo quite regularly and have been enjoying hearing the songs unadorned. Less can be more. Of course more can be more as well. It's just a matter of working out where to draw the line on a particular song."
Long time cohort Hamish Graham contributes drums on Lost at Sea and Kiss Goodbye Another Year, while Wayne Mason plays piano on both of those songs and Hammond organ on The Winter Bells. Harmony Vocals on this song come from Laura Collins and Andrew London, making it a bit of a Too Many Chiefs production."
Contact Details
Rob Joass

;